Welcome to all sailors, those who have already sailed the seas and oceans and those who have not yet done so.
If you have ever dreamt of what it must be like to set sail, head for distant shores, drop anchor in a deserted bay and explore new lands, join one of the trips. As Jacques Cousteau said, "The sea, once it casts its spell, holds one in its net of wonder forever."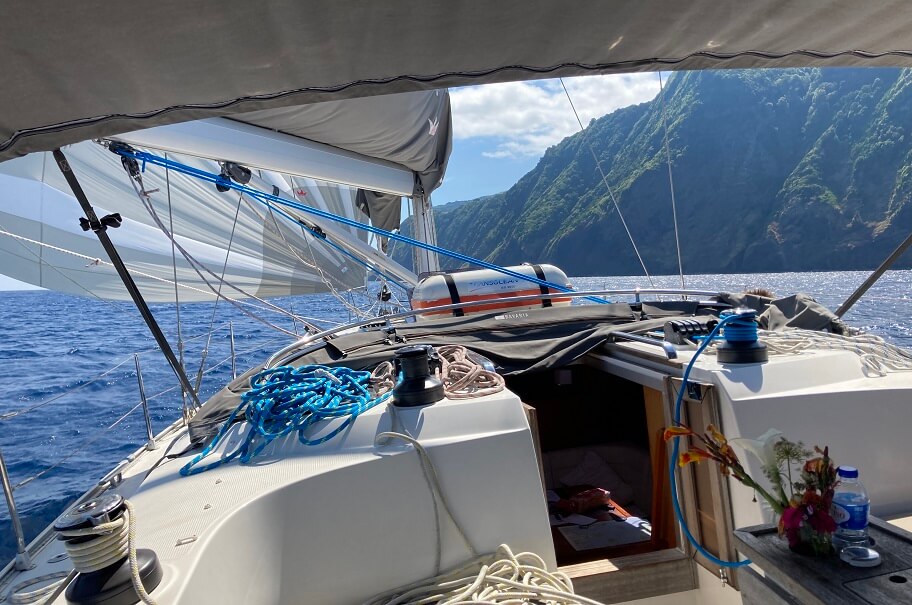 Exciting sailing routes
Our sailing routes include many fascinating destinations, some of which can only be reached by boat. Almost every day, unless we are far offshore, we will anchor in a bay or visit a marina where you can head off ashore and explore.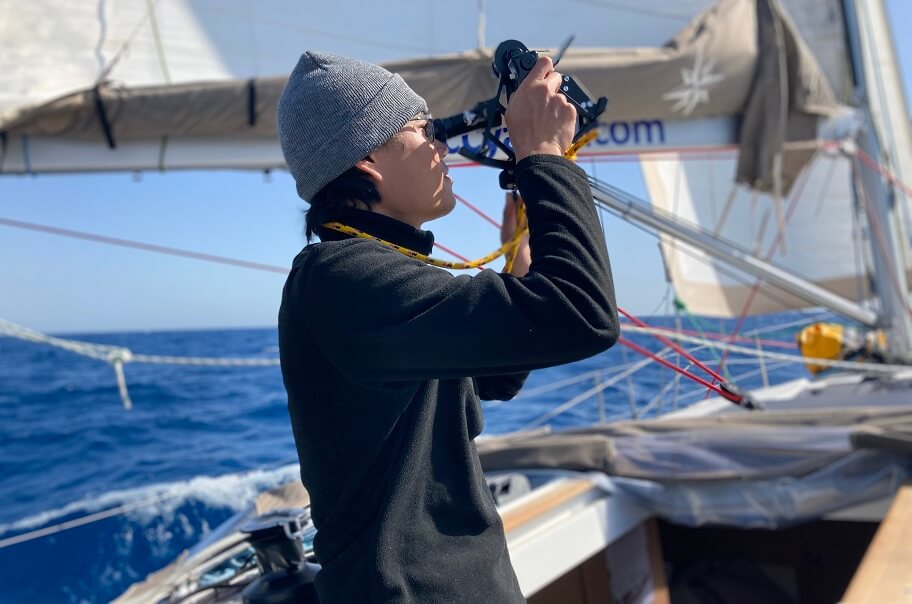 Practical training on board
You can expect practical training on board based on the RYA syllabus for all levels. Anyone in good health and with an adventurous mindset can take part. For most trips no previous experience or training is required.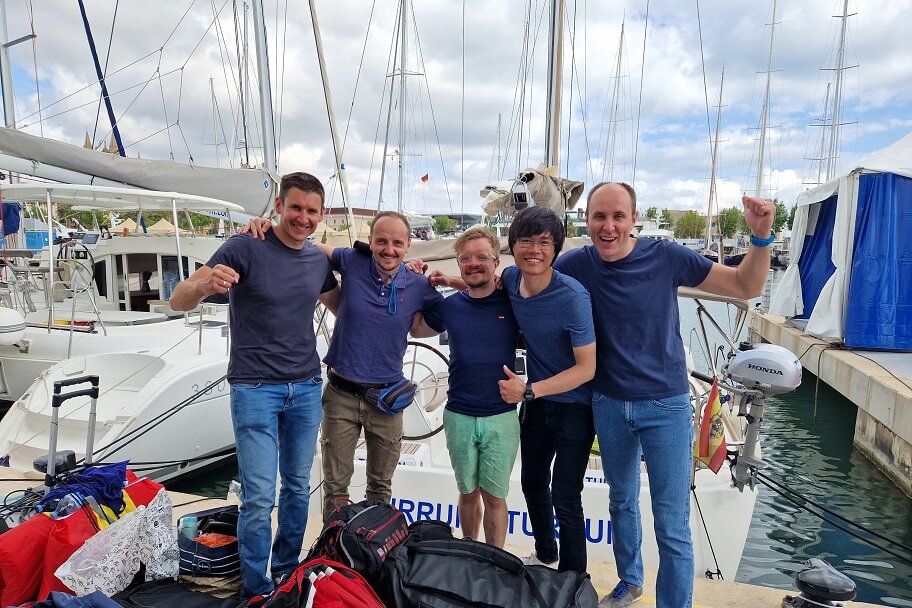 Full participation
Everyone is involved at every stage according to the level of experience, so you will never be bored. Whether you are a complete novice or an experienced sailor, you will deepen your sailing competencies, build confidence and get vital lessons in teamwork.
Sailing to inspiring areas
Like many sailors, we are inspired by the stories of great adventurers such as Sir Ernest Shackleton and Joshua Slocum.
Routes are selected to run in spectacular places, often away from beaten tracks. You will be able to explore wonderful cities and islands, discover remote bays, and see the world from a unique perspective.
The trips are non-commercial and run in a friends-sailing manner. All expenses are transparent and known before you sign up.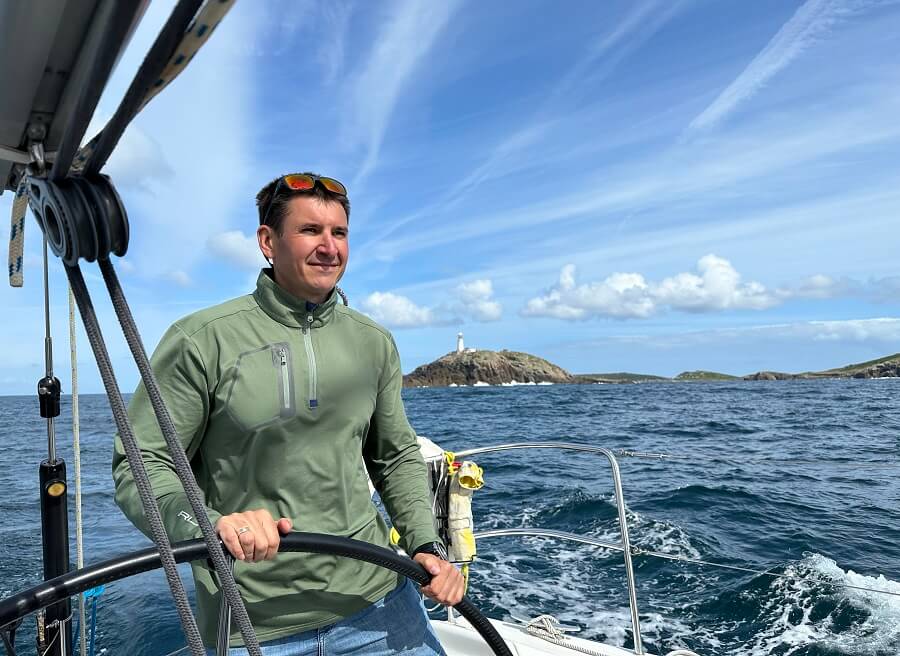 During the voyages you will be able to make your own input from the very start, even if you are a novice. You will be navigating, planning, helming and more according to your level of experience and desire.
The trips are an excellent opportunity for you to gain bluewater miles and get qualifying passages for the RYA or other certification schemes.
If you are new to sailing, do not worry, you will learn everything on board. If any specific training or prior experience is required, it will be explicitly stated in a trip's description.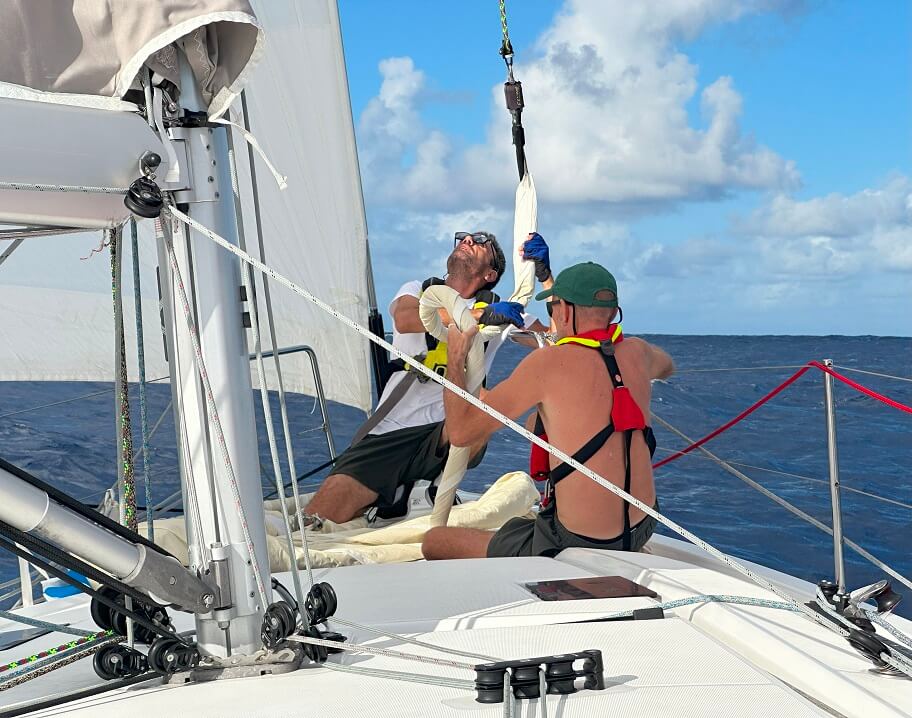 Learning based on the RYA scheme
Maneuvering under sails & engine (e.g. berthing, sail trim)
Safety (e.g. PLB, EPIRB) & Equipment (e.g. Autopilot, AIS, Sat coms)
Weather forecasts, weather routing and storm tactics
Traditional navigation without GPS and digital navigation
Pilot and passage planning, COLREGs, night navigation
Life on board (watch rotas, nutrition, sleep management)
Advance techniques (e.g. astronavigation, drogue, storm jib, spinnaker)