Our mission is to enable people to sail as a unique way to explore the world and connect with nature.
There is nothing in the world that packs as many life lessons in a single activity as sailing. It teaches teamwork, navigation, meteorology, engineering and many others. Because of this, we believe everyone should have the opportunity to learn to sail.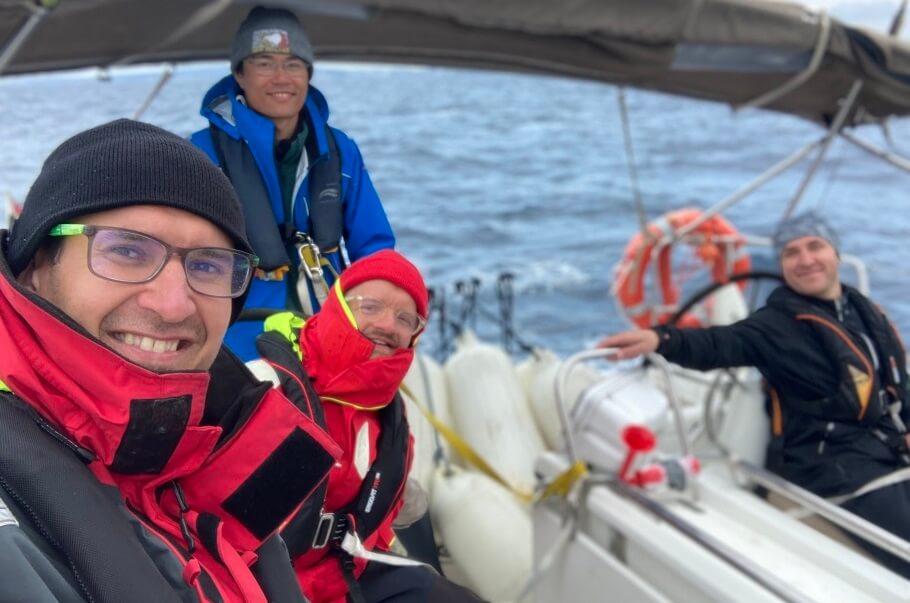 Broaden your horizons
Sailing is an excellent opportunity to meet new extraordinary people. Interesting personalities from the sailing community and you are bound to meet wonderful sailors no matter where you go. Learning new sailing skills and sharing your experiences with other travellers will open your mind.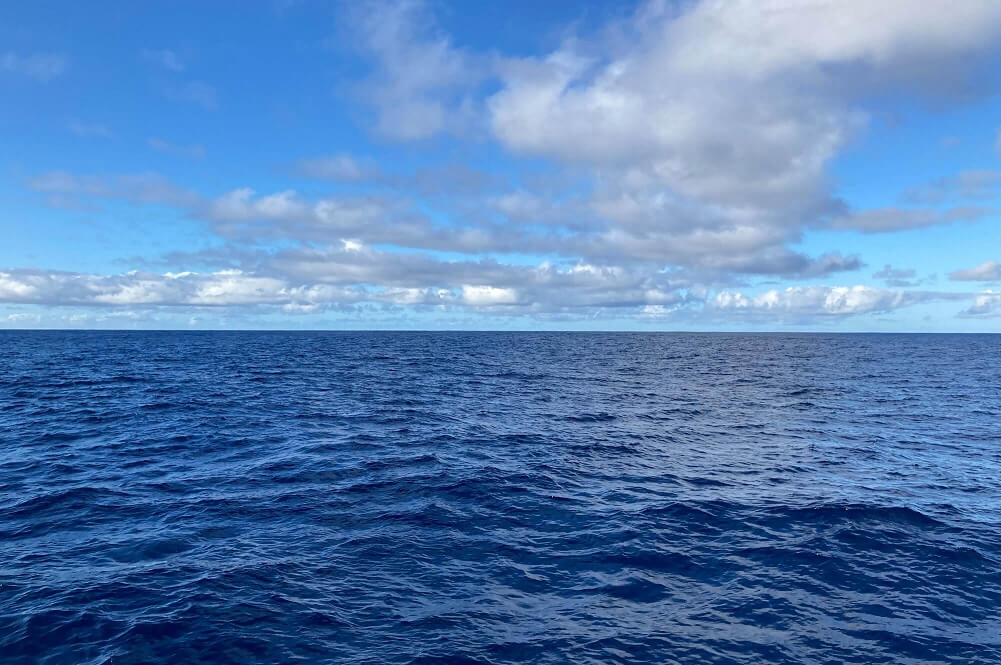 Feel the freedom
Once you are in front of the sea, you get to see things from a totally different perspective. Getting rid of stress, noise, and surrendering to nature will bring joy to your body and soul in a way you have not experienced before. When you are sailing, you have a sense of freedom that does not exist on land, as you can always go on and see what lies on the other side of the unknown horizon, starting to feel a deep and strong connection to nature and the world itself.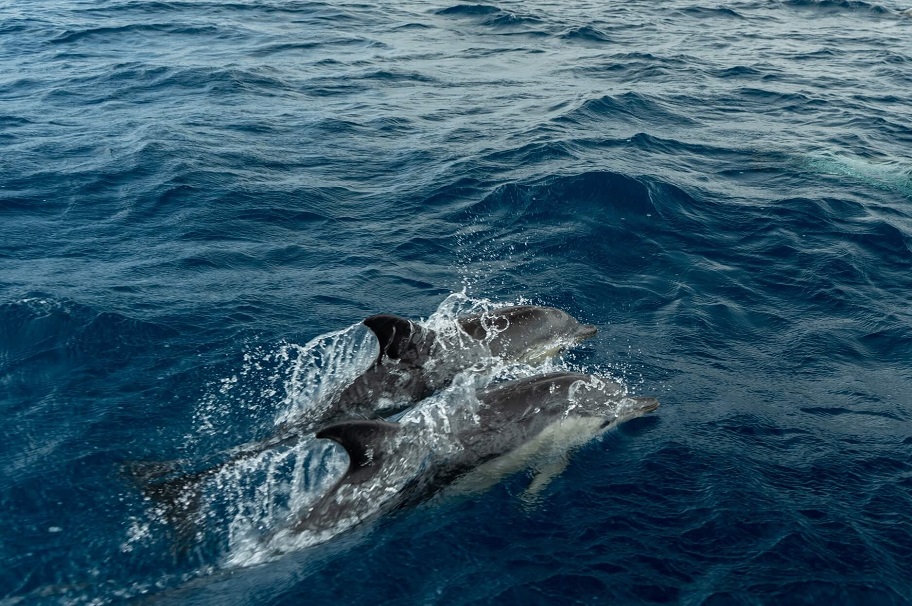 Connect with nature
On the water you will get both mental and physical workout. The sea provides lots of emotional and psychological benefits while the pace of life changes, teaching you to embrace its true beauty of it. The feeling of pride and achievement that comes after learning how to sail is unique. You will find yourself outdoors, exposed to the sunshine and the sound of waves, in a beautiful environment while breathing healthy air.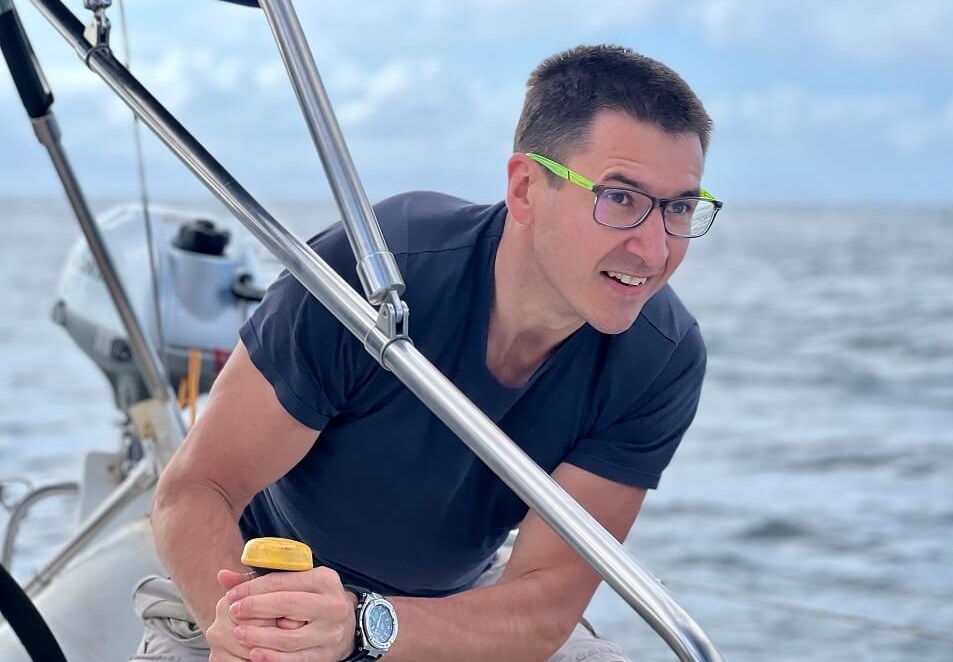 Only the best sailing and seamanship experience
Sailing trips with a good dose of adventure and training
Awesome routes off the beaten track
Certified skippers with substantial experience in skippering sailing yachts
Involving crew in all aspects of sailing
Enjoying time on the water but thinking about safety first
We are a sailing interest group that offers adventurous sailing trips.
Come and join an adventure like no other. You are welcome whether you want to try something new, build miles and skills toward further qualifications or simply enjoy time on the water. If rapid skills improvement is your goal, our trips are exactly what you need.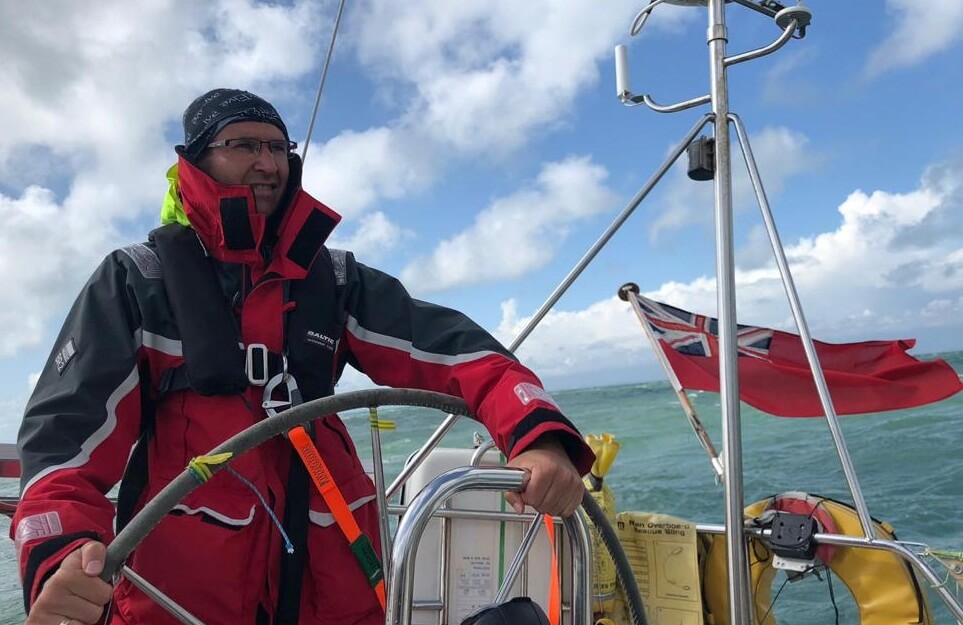 Sharing passion for the sea
We love to share our passion and knowledge of sailing. So, if you want to learn good seamanship you will be able to get a huge amount of both during the trips. If you are an experienced sailor, we'd love to hear your opinions and learn from each other.
Our sailing interests are around Offshore Cruising & Racing. We usually organize several sailing trips every year in different regions.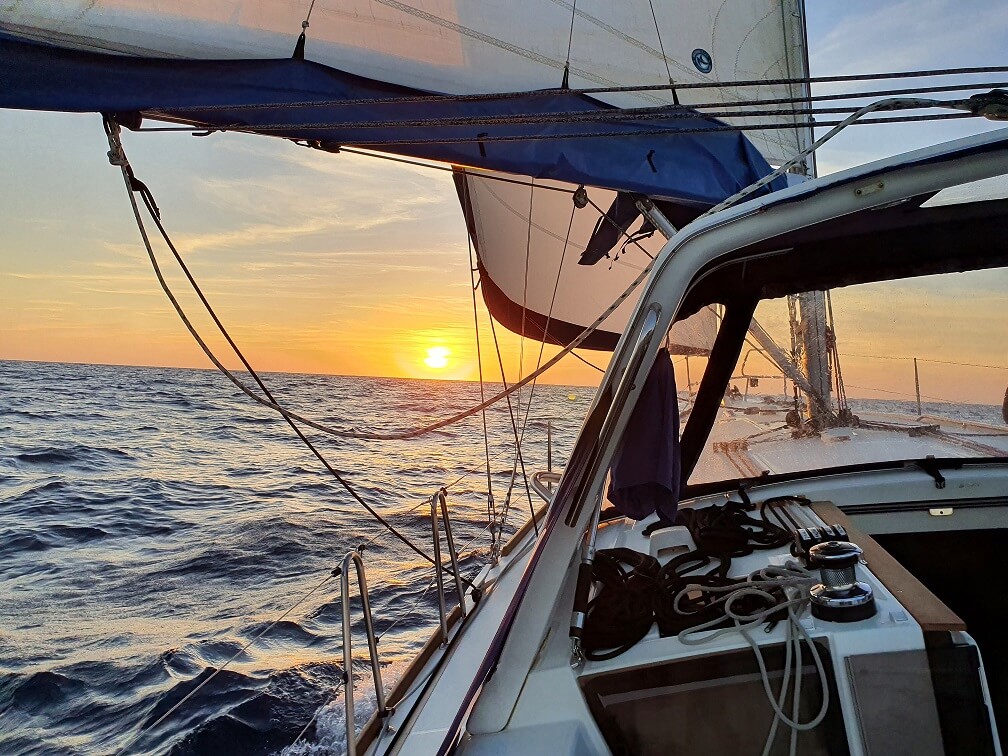 Sailing, Training, Exploring
Sailing requires physical work, teamwork, communication and resilience, both on deck and down below. You will feel the forces of nature and put seamanship training to the test. It is an adventure activity for individuals of all ages.
The experience of being at sea helps people learn about themselves, discover hidden strengths and talents, and understand the value of teamwork. There is no other feeling like crashing through the waves, on a vessel where you are an essential part of the crew.
Marcin Wojtyczka
Skipper and Founder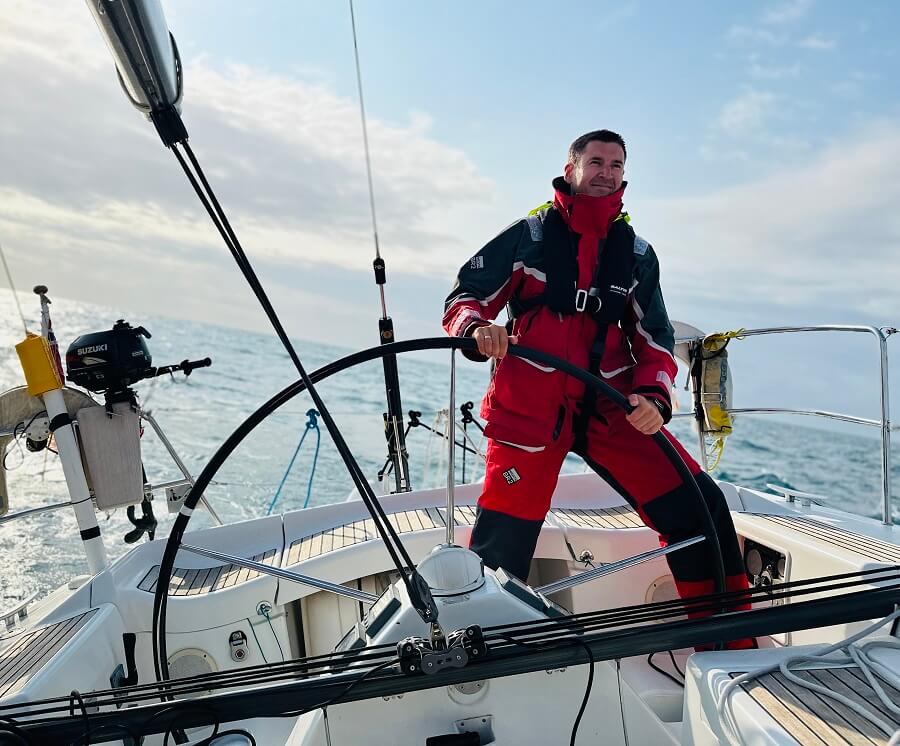 Founder of Bluewater Miles. Passionate about sailing. Marcin comes from Poland and currently living in Germany. Working in IT but whenever possible organizes sailing trips and sails as a skipper.
He always loved water sports, travelling and exploring, and found that sailing can give him all of that.
He developed a wide-ranging knowledge of cruising and racing sailing yachts, in a variety of sizes up to 45m. He gained a lot of sailing experience cruising in the Baltic, North Sea, Med and Atlantic Ocean, and doing yacht deliveries.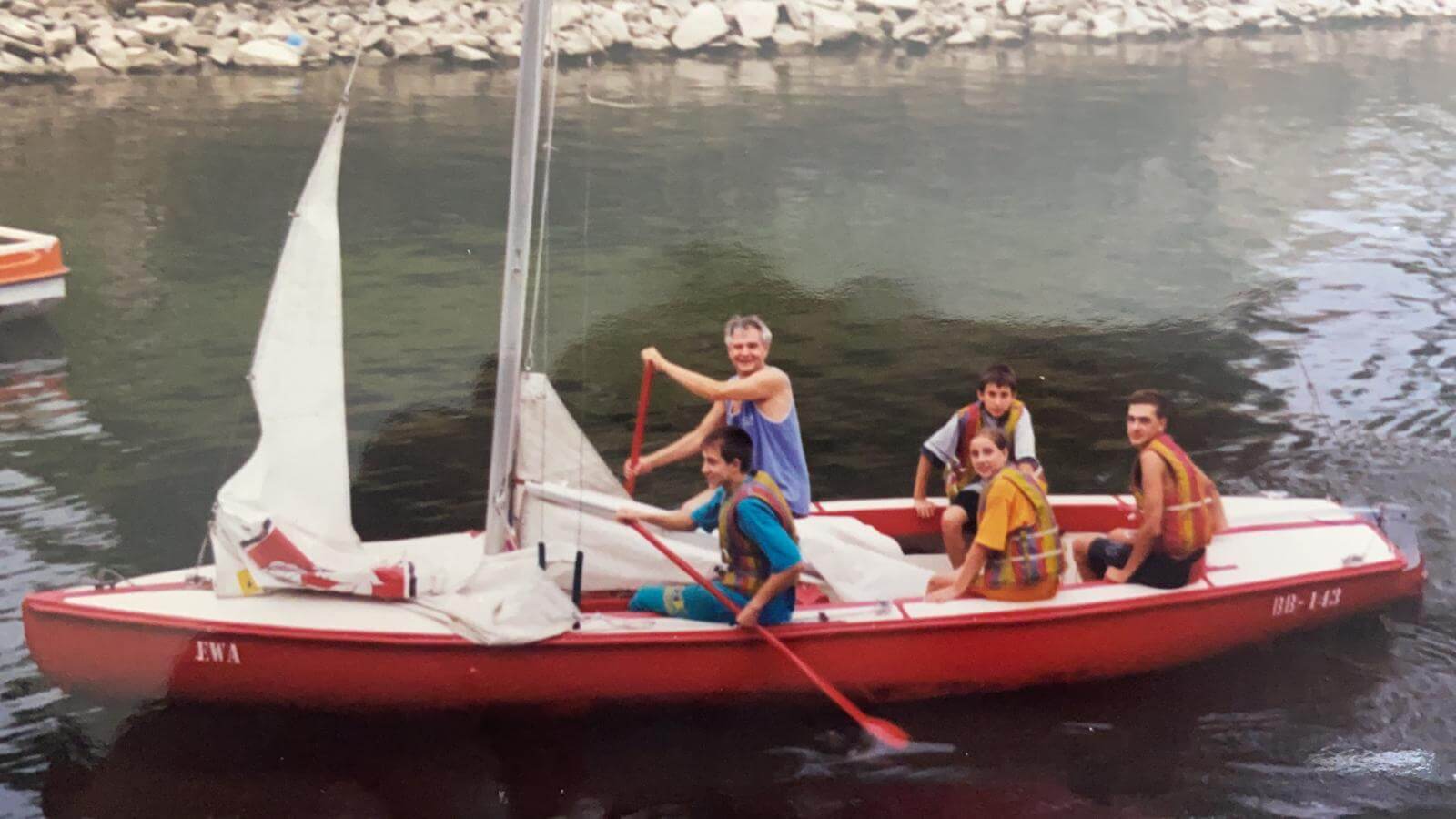 He started sailing at the age of 6 with family on Polish lakes and later in the wild Baltic Sea. Since then, he has sailed most of the European waters from the extreme points of Norway to the African coast.
He was trained in the Polish Yacht Association, Royal Yachting Association (RYA) and Maritime and Coastguard Agency (MCA) scheme in UK.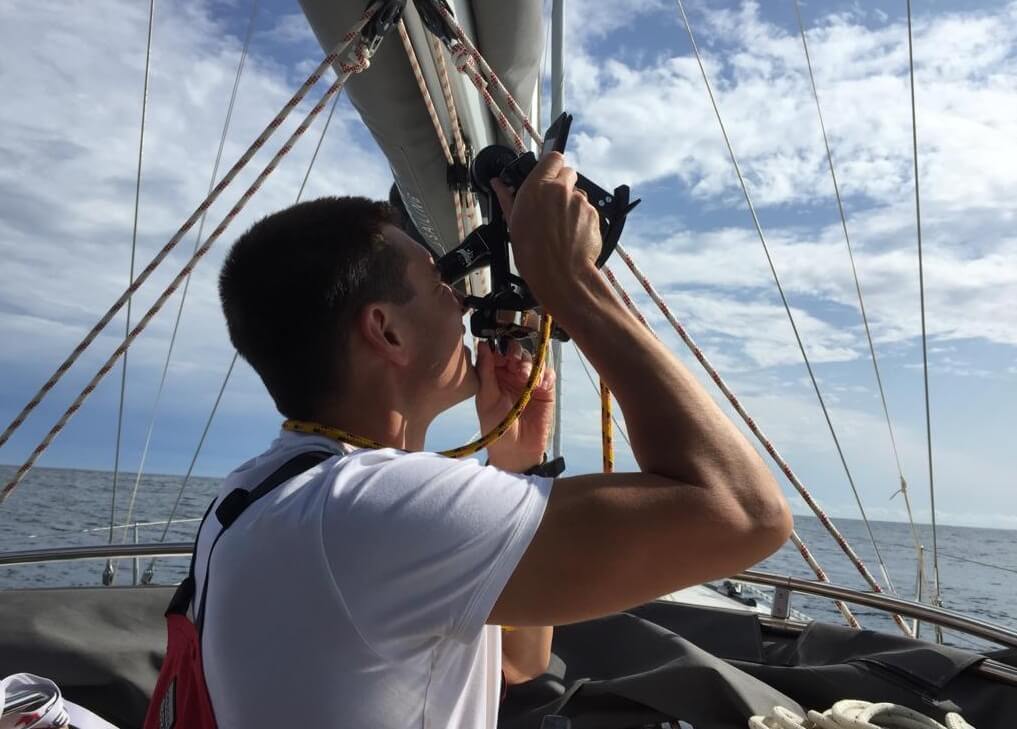 More than 16,000 Nautical Miles sailed (half as a skipper).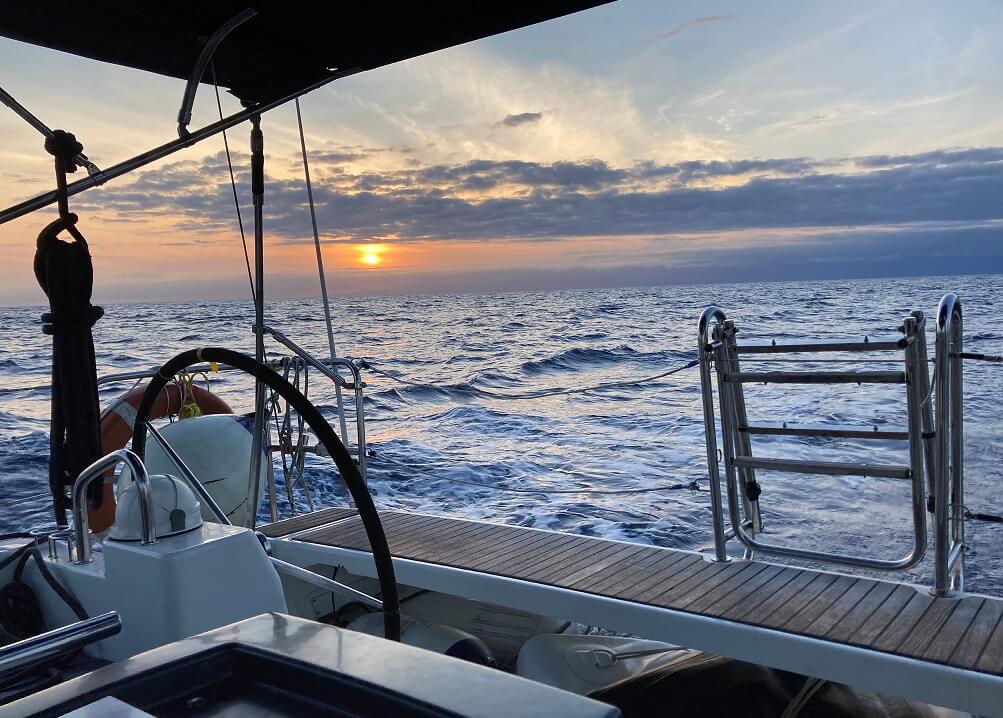 Skippering yachts (anything up to 24m / 80 feet).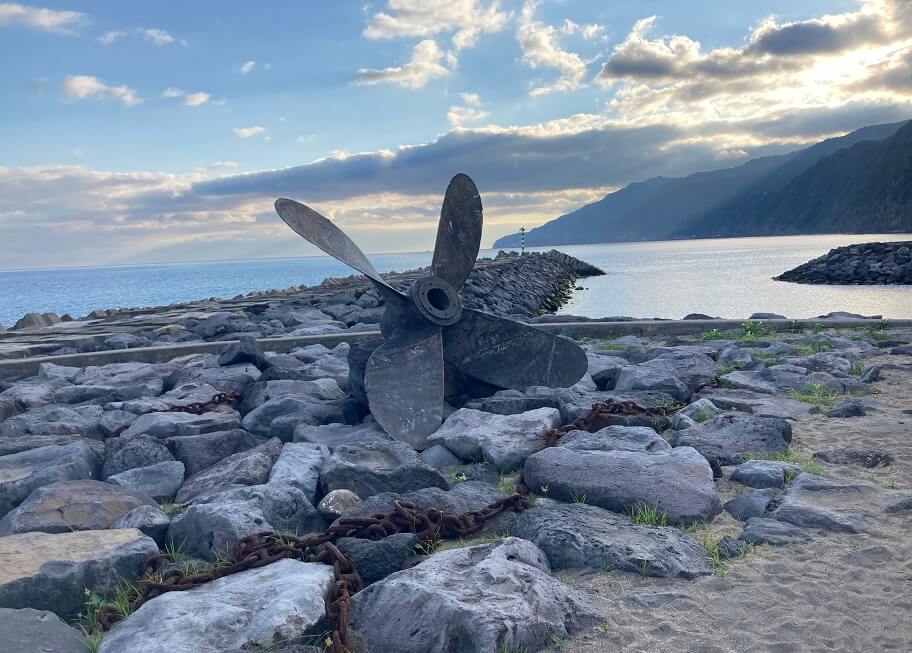 Main sailing areas: Atlantic Ocean, Baltic Sea, North Sea, Norwegian Sea, Mediterranean.
Proficiency in Medical First Aid On Board Ship
January 2023, National Maritime Training Centre, UK
RYA Yachtmaster Cruising Instructor for Sail
October 2022, Southampton, UK
RYA PWC Proficiency
October 2022, Southampton, UK
RYA Diesel
October 2022, Southampton, UK
RYA Powerboat Level 2
October 2022, Southampton, UK
RYA Yachtmaster Ocean (Sail), Commercial and STCW endorsements
January 2022
RYA Professional Practices & Responsibilities (PPR)
July, 2021
Ocean Training on Racing Class 40
November 2020, Lisbon, Portugal
STCW: Proficiency in personal survival techniques, Fire Prevention and Fire Fighting, Elementary First Aid, Personal Safety and Social responsibilities, Proficiency in security awareness
October 2020, Southampton, UK
RYA Yachtmaster Ocean, Shorebased
February 2020, Hamble, UK
RYA Yachtmaster Offshore (Sail)
September 2019, Solent, UK
RYA Radar
November 2019, Warsaw, Poland
RYA First Aid
February 2019, London, UK
Polish Yacht Association, Yachtmaster Unlimited (Sail)
October 2017, Gdansk, Poland
Polish Yacht Association, Yachtmaster Unlimited (Power)
October 2017, Gdansk, Poland
RYA Sea Survival
January 2016, Cracow, Poland
Polish Yacht Association, Yacht Offshore Skipper
October 2013, Gdansk, Poland
Polish Yacht Association, Yacht Coastal Skipper
November 2010, Jastarnia, Poland
Polish Yacht Association, Senior Motorboat Skipper
November 2010, Jastarnia, Poland
RYA GMDSS – Short Range Certificate
September 2010, Warsaw, Poland
Polish Yacht Association, Yacht Sailor
August 2004, Zywiec, Poland
University of Warsaw: Post-graduate, Meteorology for Sailors and Pilots
June 2012, Warsaw
Warsaw University of Technology: Post-graduate, IT Resource Management: architectures, processes, standards, quality
June 2011, Warsaw
The Silesian University of Technology: Bioinformatics, BSc
February 2009, Gliwice
The Silesian University of Technology: Computer Science Education, MSc
June 2009, Gliwice
Technical High School: Electro-Hydraulic and Electro-Pneumatic Systems
June 2004, Mikolow